A Nigerian woman has alleged that she was deported from Germany for no reason.
The woman claimed that she was cuffed and deported in the middle of the night. It was also gathered that the woman was deported with her three kids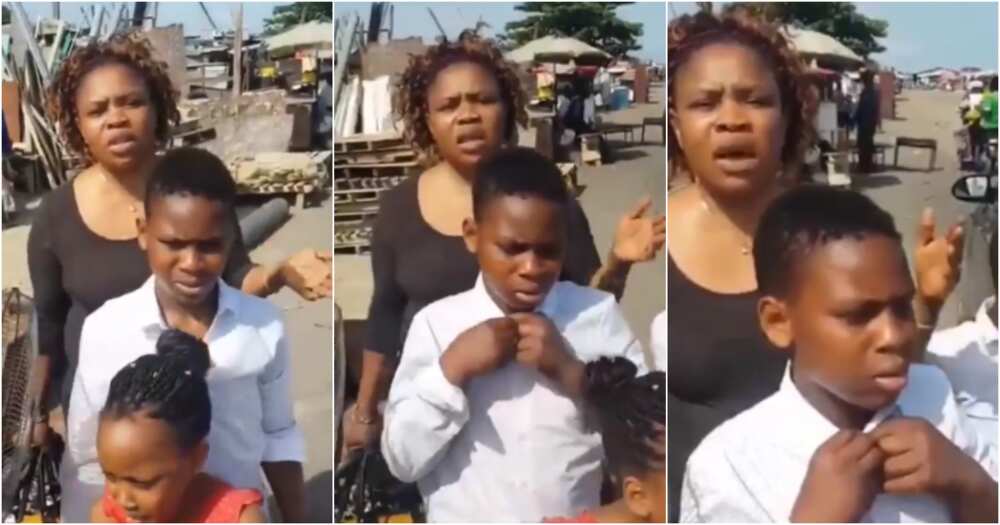 Quest Compass came across this video of a woman who claimed that she was deported from Germany.  The woman filmed a video with her three kids narrating her experience with the German authorities. The unidentified woman explained that she had been cuffed in the middle of the night and she was deported for no reason at all.
According to the woman, she has lived in Germany for fourteen years and gave birth to her three kids there. She noted that her kids should not have been deported because they were born in Germany.
She also claimed that the authorities had asked her for her Nigerian passport and she could not provide it for them. The woman called on Nigerians to help her with her case because she believes that being deported is unfair to herself and her kids.
According to German nationality law, birthright citizenship is only given to children born on or after January 1, 2000, to non-German parent, if at least one parent has had a permanent residence permit for at least three years
Also, the fact that the woman could not provide her Nigerian passport could have been one of the reasons why she was deported.
Watch video below :